Eco-friendly Silver Winner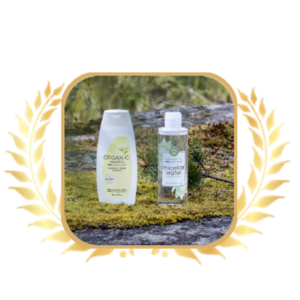 Product Introduction:
The world of packaging is responding to issues around the use of single-use plastics and recyclability. There is a growing demand to replace traditional fossil-based virgin materials with renewable ones.
As part of UPM, we are committed to exploring and innovating for a future beyond fossils; seeking ever smarter, more renewable product materials for everyday use. We embrace the circular economy and have signed the New Plastics Economy Global Commitment led by The Ellen MacArthur Foundation.
By introducing Forest Film, we take a leading role in sustainable labeling and answer our customers' needs of using renewable instead of fossil-based raw materials. Developed in collaboration with UPM
Biofuels, the product utilizes UPM BioVerno naphtha, a wood-based solution originating from sustainably managed forests that gives new life to waste from the pulping process.
Forest Film products are proven to deliver savings on greenhouse gas emissions. When a comparison is made between a standard label construction and Forest Film, this solution retains identical performance, quality and recyclability to standard film. We offer various adhesives based on different packaging application, driving pharma packaging towards a reliable and sustainable direction.
Fill out your detailed information and we'll contact you soon!